No Code, No Problem?
The future of equity as told by those creating products that make it easier for others to create.
Thanks for reading Erin for Tech, make sure you're subscribed by clicking here. Subscribed? View our archives, or sponsor us.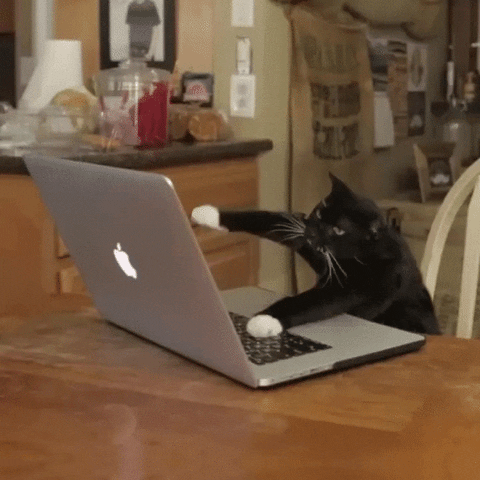 I'll be honest, there are times that I've wished I was a developer. Developers, as I've often imagined, are super smart multi-lingual cool kids that typed ferociously on their keyboards, could hack into the mainframe, and unlock all of the secrets of the world, solving problems that we didn't know we had before. And well, some of that is true. Coding can solve a lot of problems, but however - it isn't the only problem solver that can be had. Today we're taking a look at the #NoCode Movement and how it opens doors for so many people, and who are the key players using this to make the internet a better place.
---
The No-Code Movement
Let's start from square one, what is the No-Code movement and what does it have to do with the way that we create, work, and do business today?
As defined by our friends at Wikipedia,
No-code development platform (NCDPs) allows programmers and non-programmers to create application software through graphical user interfaces and configuration instead of traditional computer programming. No-code development platforms are closely related to low-code development platforms as both are designed to expedite the application development process. These platforms have both increased in popularity as companies deal with the parallel trends of an increasingly mobile workforce and a limited supply of competent software developers.
For the sake of simplicity, we'll be sort of lumping together no code and low code solutions and discussing them in the sort of combined way, as they're both solutions that increase equity, access, and opportunity for creators.
Why go no/low code?
Well, personally, I only know enough development skills to be dangerous. I understand the basics but that's it. And that's more than a ton of people can say - individuals like my mother who owns a small business, wouldn't either have the financial capital, or the technical know-how to create something. Thanks to the no-code movement, she would be able to create something in less time, and less of a technical background.
More advantages to going no/low code:
Access: allows for more people to have access than ever before with lower technical skills required and a lower cost to everything

Agility: The ability to mix up and create new things in an expedited manner, with the advantage of spending more time testing, less time creating.

Decreased Cost: that means more 💰 for other things 😉

Risk Management: Able to test further, and iterate faster. With a lower cost and timeframe to create a product, you're able to spend more time on research, and less risky solutions. You can also change quickly - allowing you to update with updated regulations.

Equity: By allowing for these creation tools to be made accessible to a wider audience, and at a lower price point — we're allowing more people to get in the game and jump on their fair share piece of the proverbial pie.
That seems amazing, but what's the catch?
So, naturally, if it was all just this easy, what would be the catch. I worked at a design and development shop, working as part of a team creating websites for ecommerce clients, customizing out sites on Shopify. As part of this team, doing completely custom projects that looked absolutely amazing. And that's where my initial skepticism comes in, will all no code projects look the same?
And, right now, that's a risk. But I think this also makes the assumption that no code will render coding and development skills obsolete, which I think is quite a ballsy situation to make. No code won't render these skills useless, and these skills will only further benefit anything you create with the no-code situation.
So Erin, what's your idealistic scenario?
First off, I'm very interested in the no-code movement and think that it provides a lot of resources to so many more individuals, and a lot of the players in this space working to create these tools are doing so focused around small businesses, POC entrepreneurs, and individuals who are often discouraged from creating because the barrier to entry, either technical skills, cost, or resources are so high. I do believe that this will increase mobility in these areas, but only if we continue to push for it and practice inclusion, and equitable practices as we move forward.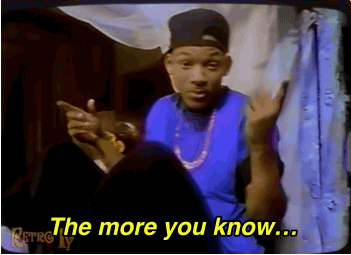 ---
So who are the key players in this?
Last night, I attended the No Code Summit sponsored by Entre and No Code No Problem podcast hosted by Ryan Myher.
The event featured talks from Bubble, Bildr, Elliot, and Adalo, which were all offering No-Code solutions to the playing field, and while each company had their own solution that they wanted to offer, this summit didn't advocate for a particular piece of technology, but rather, providing resources to more people, and empowering entrepreneurs with DIY solutions that allow for more testing and iteration due to how quickly this can all be changed up.
I'll go into further detail about the things I love and looking forward to in each platform, so stay tuned for a blog post. :) until then, drop them a follow and explore some no-code tools of your own. You probably use one and don't even realize it. 😉
---
Ramy Majouji from Glossier talks Product Design + the importance of measuring things (as well as knowing what you're measuring)
In December, I sat down with Ramy Majouji, product designer at Glossier, and chatted product design, and how we know things are on the right path. The full blog post is coming soon, but wanted to drop a few takeaways down below
on what a product is
Any initative that ends up being consumed in a digital space, not limited to web handheld devices or a computer. Its the digital input that enables reaction in the "real world."
on what makes a 'good' product designer
Intellectual curiousity, those who make an effort to understand and question 'why' or 'how' something works, usually excel in a product roles. Sometimes its the small details we focus on the most
on measuring things
what you measure says a lot about what you value. "you are what you measure" exists to a certain extent. but there are things [usually more qualitative focused things] that are harder to measure. …Its important to recognize that these things can be interpreted a variety of ways.
on accessibility on the web
it sometimes takes lighting a fire to get people to prioritize this, unfortunately, but we should all be taking steps to practicing this and doing it for the right reasons, not a headline, but because its the right thing to do.
I look forward to sharing full thoughts, and thanks again, Ramy for taking the time to meet up with me! I'm always happy to nerd out on product development and design with you.
---
Quick Links
Mr. Peanut died? (as part of a super bowl commercial we'll continue to keep talking about - but props because this was well organized)

YOU - ARE - ELL
---
If you enjoyed reading this, I am asking you to do two things!
Please hit the ❤️ button below, and then share this with a friend or to social media! Send it out to someone who works in this technical industry, loves tech, or sends you questionable Facebook game requests.
Help us expand our reach and make the internet better one user, creator, strategist, or internet friend at a time!
but until next time — see you on the internet my dudes! 👋
---