Discover more from paid attention
Diving into the tech world, and taking a critical look on its impacts on media and the way we communicate.
*shakes fist at internet*
the ethics of arguing on the internet, charitable tiktok-ers, and motherfucking websites
If you had to ask me one of those cliché interview questions, of what I'd consider my greatest strength to be, I'd tell you that it's by far my curiosity. Raised by an engineer and an accountant, I've often been one of those forever-students that is fascinated not just on why a solution exists, but how it works (it's needless to say that I'm a big fan of spreadsheets). Today, I'm thoroughly convinced this curiosity is what has kept me afloat in these times, and allowed me to see other patterns that are existing in the world. Here's what my mind is curious about this week.
if you like these curiosities, please share them with a friend
---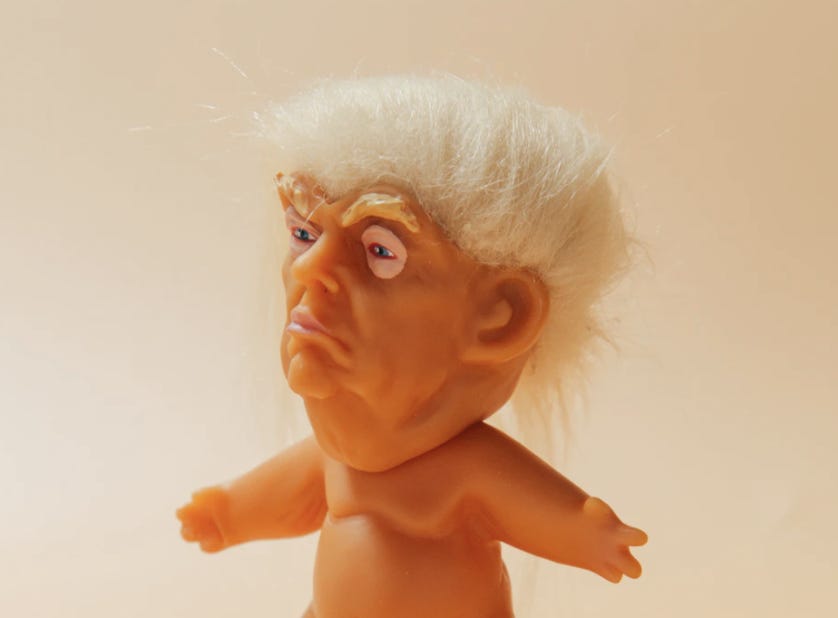 The ethics of arguing with people on the internet.
One of my favorite newsletters comes from James Clear, author of Atomic Habits. I've always appreciated how he nails the art of long-form content while providing value. In this weeks post, he wrote about how Japanese writer, Haruki Murakami wrote,
"Always remember that to argue, and win, is to break down the reality of the person you are arguing against. It is painful to lose your reality, so be kind, even if you are right."
And this really hit me thinking of all the online conversations we're having. It's absolutely rough sometimes going online. Half of my exhaustion on the internet truly comes from just how…. rude people are. Admittedly, I've even chuckled at a well-crafted dunk. But what does this mean when the person we're dunking on is a loved one? Should we be dunking on them in the first place?
"When we are in the moment, we can easily forget that the goal is to connect with the other side, collaborate with them, befriend them, and integrate them into our tribe. We are so caught up in winning that we forget about connecting. It's easy to spend your energy labeling people rather than working with them. The word "kind" originated from the word "kin." When you are kind to someone it means you are treating them like family."
However, this isn't always the best scenario. When does disagreeing online cross the line into hate? And with our continuously more polarized lives and a cheeto-in-chief that not only tolerates but often incites these hateful messages, we're seeing even more dangerous insights. We must remind ourselves of what, we as an online society must stand for.
freedom of speech is not freedom of consequence
Hateful speech is a different ballgame, and something that we should always stand up against, and I'm reminded of this article from the Guardian touching on the myth that many hate groups have latched onto
"This is the myth of the free speech crisis. It is an extension of the political-correctness myth, but is a recent mutation more specifically linked to efforts or impulses to normalise hate speech or shut down legitimate responses to it. The purpose of the myth is not to secure freedom of speech – that is, the right to express one's opinions without censorship, restraint or legal penalty. The purpose is to secure the licence to speak with impunity; not freedom of expression, but rather freedom from the consequences of that expression.

The myth has two components: the first is that all speech should be free; the second is that freedom of speech means freedom from objection."
This myth of the free speech crisis is one commonly found in those attempting to defend their right to go out and gather in protest the stay-at-home orders. But looking at this, we're missing the larger narrative of those who have been oppressed.
Pew Research conducted in 2017 a survey in online harassment and discovered that harassment is often focused on personal or physical characteristics; political views, gender, with physical appearance and race being among the most common.
Americans are widely aware of the issue of online harassment, and 62% consider it a major problem; online companies are seen as key actors in addressing online harassment
So while, largely platforms have shown they can only do so much, and are only willing to do so much (save the entire ethics debate of Trump existing on twitter for another day), we're left with our own moral compass and code on what to do.
Here are my thoughts:
You can disagree with someone, but do it with kindness, resist the temptation to dunk on them, and if you are dunking, be cognizant of specifically what you're dunking on. It's on the internet, things are extremely easy to take out of context.

Hateful speech should not be tolerated, at the minimum, we should be reporting this to the platform directly. (Pro-tip, some platforms like Facebook have 'false news' as a reason to report nowadays — use it!).

Keep yourself safe, if speaking out against it may put you at risk, please don't! Those with privilege, think of the greater good, just because something doesn't harm you, doesn't mean that it's not a problem.
Do you have a best practice for dealing with trolls? Share it with me!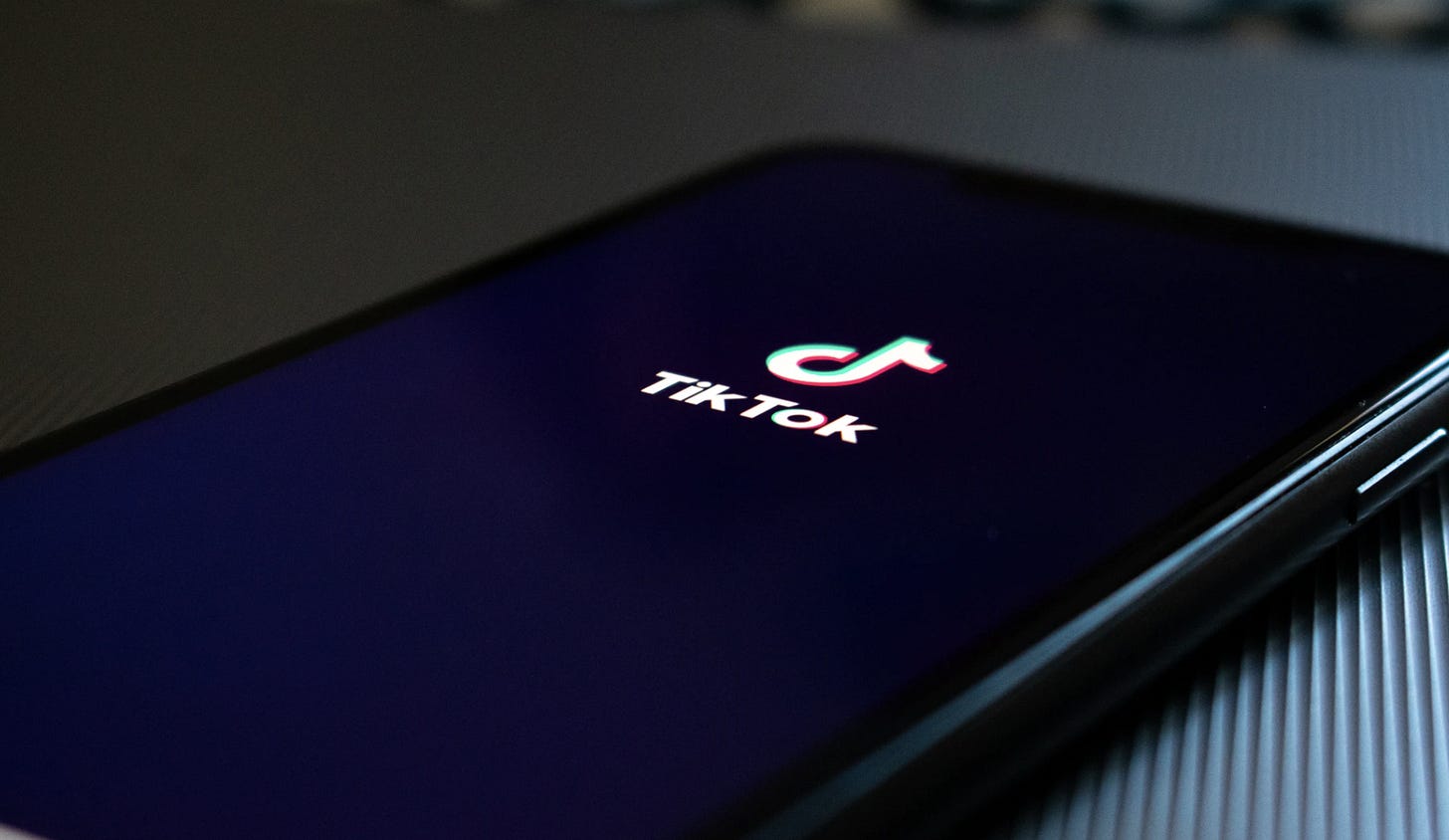 Early this week, TikTok announced that that it was unveiling a Donation Stickers feature that creators can use to raise funds for charities n the TikTok app. The technology is similar to previous stickers and features created for other platforms, and TikTok employs the same charitable platform that streaming giant, Twitch used in previous initiatives. Given the social platform's large amount of users who are doctors, nurses, and healthcare professionals, it should come to no wonder that the app has been progressive in comparison to others towards its stances on COVID-19 information and misinformation.
This follows up TikTok announcement a series of relief funds and initatives to support those fighting the pandemic, as well as granting $25 million in ad space to help individuals
Why am I applauding this app that notably had a conspiracy theory spreading early on during the quarantine? Because they've taken active steps towards counteracting that.
TikTok also has an algorithm that favors discovery, which is something I wish to see more out of social networks and platforms. And combining this with a charity element, we can hope to see this have an expanded reach for doing good.
---
Quick Links
That's all for this week, stay safe and sane in these times. In the meantime see you on the internet my dudes!
---
In other news. I've been thinking a lot recently about what to do with this community and reflecting a lot on how fortunate I am in this crisis to have health, employment, etc. In the meantime, help me help out small businesses and nonprofits — I've created a special swag store where I'm kicking back 20% to those who need it. check that out here.